CORPORATE VISION
Mission ~ Missions ~
The blue bee is said to bring happiness and make a path of happiness, which exists in each one of us. We do our best to bring happiness to all those involved with our company in Bbo by conducting our business activities.
Vision ~ How we want to be ~
Bbo never compromise to our "wanna be" and are serious about what we want to be.
Most serious for realizing all "wanna be " in the world is Bbo Co., Ltd.
This is Bbo!
Credo ~ Our promises ~
"Appreciation"
We never forget gratitude and are always thankful to others. We should be thankful in being able to spend a simple day like today and appreciate for everything we have.
"Destination"
We are aiming for the same destination (goal) as my colleagues.
By maximizing our teamwork, we take the initiative to achieve the same destination (goal) together.
"Carry through"
We carry through with our plan once it has been decided. Never compromise.
Be responsible for your own work and make a habit of carrying through until the end.
"Initiative"
Take the initiative and get ourselves into action. Instead of being passive, make a proactive approach.
Decide, transmit and approach on your own, and take responsibility as a businessman, not like a commentator.
"Improvement"
Maintaining the current status is a sign of a decline; we make improvements to reach out the better status.
Today is better than yesterday, tomorrow is better than today. We repeat betterment for the future to make significant achievements.
"Be positive"
Negative thinking does not produce anything good. Always think and speak positively.
Stay positive and influence others positively.
"Fun environment"
Good environment, Good smile, Good workplace
It's a place we spend most of the day with our colleagues. Be smiley and share the best environment with your colleagues.
"Speed"
If you say you'll do it tomorrow, do it today… we understand the importance of time, so do not waste even 1 second.
In a month, we complete what others do in a year.
"120% theory"
Do now what we need to do!
We predict beyond the expectation what our clients want and commit providing 120% or more than what they want.
"Good is in the details"
Give importance on details and add our high-added-value.
No matter we do double-work or triple-work, check 5 times or even 6 times if needed. Not having focus on efficiency, never compromise on making the best business all the time.
"Eyes on"
Keeping your perspective high and act and judge as high as it is.
Look up at judging your actions and situation, and grasp the current situation to make improvements.
"Challenge"
The opposite of failure is a challenge. When we get lost, it's the time for a challenge.
Any failure is a chance for the next step. Enjoy, challenge and challenge again.
"Greetings"
Greet to others on your own initiative. There is no simple communication other than greetings. We open people's doors by greeting.
"Be thoughtful"
Be thoughtful to others and act like that.
People who were treated thoughtful treat others the same way. Be considerate of what others feel.
"Excitement"
Face work happily.
Look for fun at work and be excited about new things to get started from now. Enjoy yourself anytime at any situation.
Business · Brand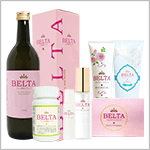 EC・Ecommerce
In order to realize Bbo's mission and vision, we develop brands and services based on products (goods).
We do not do wholesale distribution, stick to only retail sales.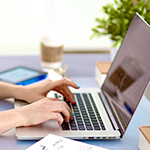 Media business
In order to realize Bbo's mission and vision, we develop information services and media businesses.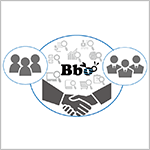 Consulting business
In order to realize Bbo's mission and vision, we do not only developing and operating EC and online sales, but we do B to B business that provides one stop consulting, such as product development, web production, advertising operation and marketing including CRM.
Brand that Bbo deploys
BELTA®
BELTA stands for "beautiful woman" in Italian.
Supporting the beauty and health of women on the concept "walk together, make together, make you surely shine".
We are thoroughly pursuing safe and high-quality beauty ingredients, blend amount, customer support.
palclair®
Clair is "transparent" in French.
This "Adult acne care cosmetics" were born from Bbo staff who had troubles of skin.
We support " wanna be" ahead of the acne care.
TECHNOLOGY STACK
TECHNOLOGY CI&CD
Our team in Japan
The enployee of number :60 members
Company Profile
Head office in Japan
■Company name:Bbo CO., LTD.
■Address:3-3-5 Tokyo Building Aoyama Building 5th Floor, Kita Aoyama, Minato-ku, Tokyo Japan 107-0061
■TEL:03-5413-5225 / FAX:03-5413-5226
■
Establishment
:September 2010
■Capital:20,000,000 JPY
■President:Katsuki Takegawa
■Company web site:http://bbo.co.jp
■Business contents
・ Planning and operation of EC site
・ Planning for beauty, cosmetics, fashion, health related products/Development · Manufacturer business
・ Planning development of WEB site · application
・ Planning and development of web service · media
Taiwan branch

:日商青蜂股份有限公司
■Address:zip 10450 台北市中山區長春路15號3F-1
■TEL: 02-2563-6280
Apply to Bbo